Justin Huang – Co-President
MD Candidate (1st Year)

ios app reviews
Alana Changoor – Co-President
Pathobiology Specialist, Global Health Major (4th Year)
Sunny Wang – Vice President
Neuroscience and Psychology Majors, Physiology Minor (3rd Year)

Sean Inh – Academic Director
Biochemistry Specialist & Neuroscience Major (3rd Year)
Shameemah Khan – Events Coordinator
Health Studies Major, Global Health Major
Connie Liu – Treasurer
Immunology and Molecular Genetics & Microbiology Double Major (2nd Year)
Evani Patel – Secretary
Health and Disease, Immunology Double-Major (2nd Year)
Kinza Nasir – Webmaster
Neuroscience Specialist, Physiology Major, Psychology Minor (3rd Year)
Kayli Chen – 1st Year Representative
Life Sciences (1st Year)
Marlene Rong – 1st Year Representative
Life Sciences (1st Year )
Olga Sirbu – 2nd Year Representative
Molecular Genetics/Microbiology and Neuroscience Double-Major, Immunology Minor (2nd Year)
MORE ABOUT US
Justin Huang – Co-President
MD Candidate (1st Year)

I like long walks on the beach. I'm good at being a loyalist in The Resistance but not when I'm the spy… 🙁

For real though, I'm just someone who's willing to try anything (such as rock climbing, snowboarding, swimming, board games, tennis, etc.) as long as heights/horror is not enough.

As your co-president I hope I'll makethings lit.
---
Alana Changoor – Co-President
Pathobiology Specialist, Global Health Major (4th Year)
Hi everyone! This is my fourth year working with the MSSU, and I am super excited for the upcoming year! In my spare time I love exploring new places, reading, watching sitcoms from the 90s, and conspiring with my Co-Pres Justin Huang to play pranks on friends 😛 I look forward to meeting all of you at our upcoming events! <3
---
Sunny Wang – Vice President
Neuroscience and Psychology Majors, Physiology Minor (3rd Year)

Hello friends, my name is Sunny and I'm humbled to be your Vice President this year. Confession: I'm currently writing this self-intro in Gerstein instead of studying the female repro system (that's how you know MSSU stands above all else in my life). In my spare time (all the time), you'll find me creating spotify playlists, crying over corgis, crying over the millions of tabs I have open on chrome, and writing to-do lists (but never checking off any of the items). I am in constant awe (andfrustration) over how much there is to learn about the world out there. Being here at U of T with the bestest and brightest helps mediate that tension though. Looking forward to a fantastic year with y'all!
---
Sean Inh – Academic Director
Biochemistry Specialist & Neuroscience Major (3rd Year)

My name is Sean Ihn, and I am the Academic Director for MSSU this year! This mainly means that I am the organizer of the MSSU Mentorship Program, and I hope to make it bigger and help out more first years 🙂 In my spare time, I love beatboxing, playing the guitar, and bouldering!
---
Shameemah Khan – Events Coordinator
Health Studies Major, Global Health Major

Hey guys, my name is Shameemah and it's been an honour joining the MSSU family this year! I love adventure and live to explore. A movie that doesn't end with tears probably wasn't worth watching. I'm not a sadistic person I promise! My past time hobby is dreaming (aka sleeping) because it's nice to imagine an alternate reality where everything is perfect. If I could make one person's dream come true (yes even passing UofT successfully), then I absolutely would!
---
Connie Liu – Treasurer
Immunology and Molecular Genetics & Microbiology Double Major (2nd Year)

If I had a superpower, it would be teleportation. I have an undying love for country music, metaphors, Star Wars (Empire is my favourite), the Oxford comma, and my MSSU fam. We have a bunch of exciting events lined up for this year — hope to see you there 🤗
---
Evani Patel – Secretary
Health and Disease, Immunology Double-Major (2nd Year)

Hi all! My name is Evani, but I don't mind going by Donna Paulsen. As someone interested in spreading the wealth of knowledge and importance of medical sciences in my community, I find the MSSU the perfect avenue for me to combine my passion with my strengths. I'm always willing to make people happy and hope to continue doing so for the next 2 years at UofT! Apart from stressing over school, I enjoy becoming too emotionally invested in the Toronto Blue Jays, lifting weights too big for me at the gym, and crying over corgis with Sunny Wang. I can't wait to spend the year with an amazing Exec team and an even better MSSU community!
---
Kinza Nasir – Webmaster
Neuroscience Specialist, Physiology Major, Psychology Minor (3rd Year)
Hello fellow science enthusiasts! My name is Kinza, a 3rd year student pursuing a specialist in Neuroscience who is overwhelmed with her studies but recognizes her privilege well enough not to wallow in self-pity (most of the time). I became involved with MSSU initially as an eager 1st year general member, but as I gained experience I realized that I could use my role to help along newly incoming and as-yet unsure students at UofT. It has been a valuable experience for myself insofar. I also hope that I have and will continue to make a positive impact on those who benefit from the resources MSSU has to offer.

All the best in your endeavours!
---
Kayli Chen – 1st Year Representative
Life Sciences (1st Year)

Hi friends!! Aside from being a total nerd, I guess you could classify me as a violist, avid basketball player, girl gamer, or spoken word artist. During the practically nonexistent free time that I have, you're most likely to spot me on Summoner's Rift or drinking Chatime. I'm so excited to get involved with all things MSSU related and I promise to give 110% in everything I do! Don't hesitate to approach me for anything at all 🙂
---
Marlene Rong – 1st Year Representative
Life Sciences (1st Year )

Hi everyone! My name is Marlene Rong and I am a first year Life Sciences student from Edmonton, Alberta, hoping to pursue a double major in Neuroscience and Psychology. I'm very passionate about the medical field and all the opportunities it has to offer to students like you and me, but in my free time I love to play the piano, design graphics and binge eat Girl Guide cookies. I'm so excited to be apart of the 2016-2017 MSSU Exec, and I can't wait to see the amazing year we are all going to have together!
---
Olga Sirbu – 2nd Year Representative
Molecular Genetics/Microbiology and Neuroscience Double-Major, Immunology Minor (2nd Year)
Hi everyone! My name is Olga and I'm currently pursuing a Molecular Genetics/Microbiology and Neuroscience Major, and Immunology Minor here at UofT. In my spare time, I enjoy travelling, collecting/growing cactuses, trying out different restaurants in Toronto, and watching documentaries. Looking forward to being the 2nd year rep for the 2016/2017 academic year!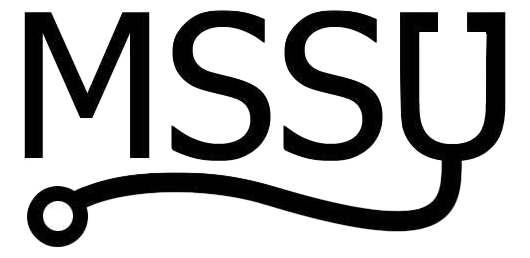 Going through all these pros and cons, the most important factor to be considered is the www.pro-essay-writer.com experience that counts over money while making choice between paid and unpaid internship