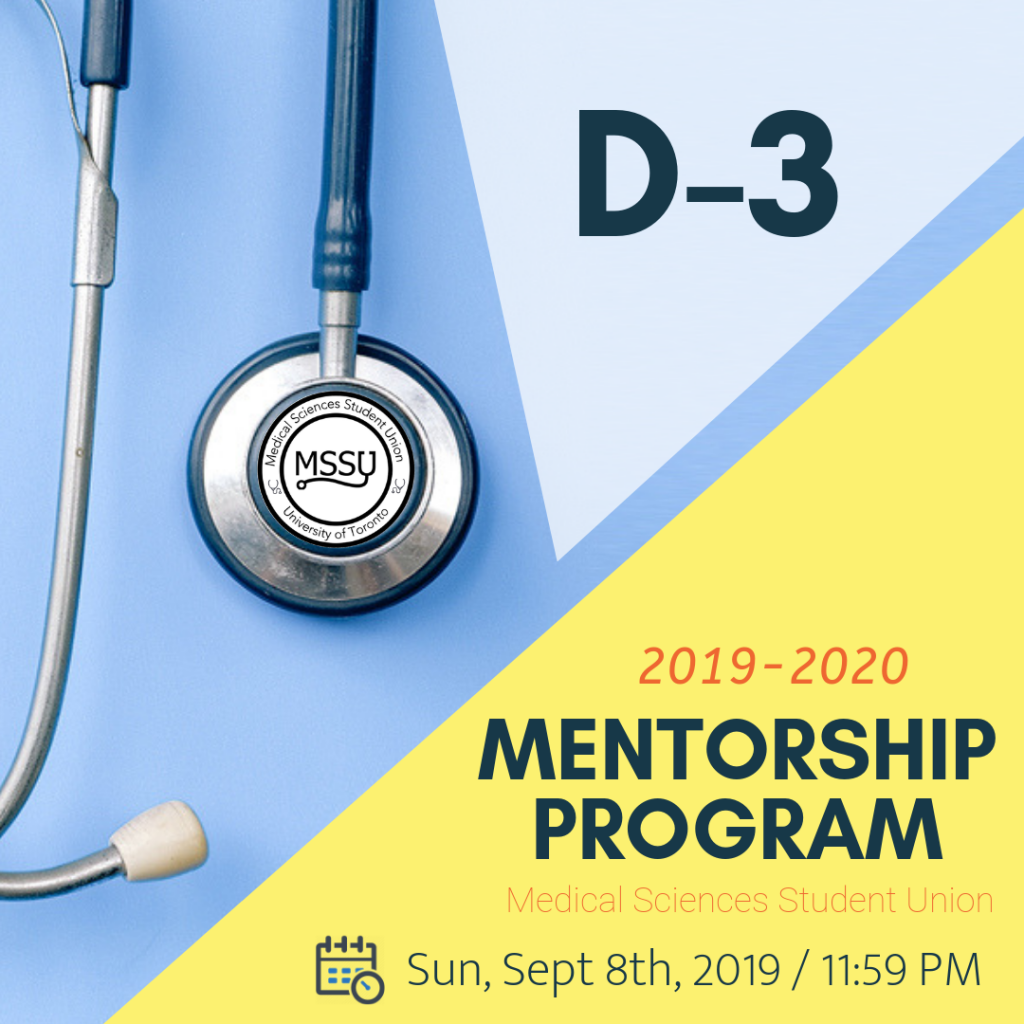 Interested in being a mentor or mentee in the Medical Sciences Student Union's (MSSU) Mentorship Program? Read below!
Any upper year students also have the opportunity to apply as both mentors AND mentees! The IMS has graciously provided us with graduate student mentors eager to offer upper year students guidance through planning the next step in their educational pathways.
The MSSU Mentorship Program is dedicated to helping incoming students succeed not only in their first year, but to also guide them on their aspirations for the rest of their undergraduate studies. Mentees will have the opportunity to connect with upper-year/graduate students, gaining valuable insights and forging long-lasting bonds and friendships.
MENTORS: You will receive CCR accreditation for your participation after fulfilling the requirement of attending at least 1 academic and 1 social event throughout the year. If you are interested in getting involved as a mentor, please fill out this application form using the link:https://forms.gle/hg9DHUDeWb5pcrt49
MENTEES: The transition from high school to university can seem overwhelming, but don't worry, our mentorship program is here for you to make it go as smoothly as it can! You will be matched with an upper-year/graduate student mentor who will provide guidance in areas including academics, lifestyle, social networking, and professional opportunities. Mentors are also there to help alleviate any concerns/fears you may have, so you can ask them anything at any time. We have no doubt you'll be able to bond with the amazing and genuine people we have here. If you're interested in getting involved as a mentee, please fill out this application form using the link: https://forms.gle/ysy8SrGngaP7aEs87
DEADLINE:Sunday, September 8th @ 11:59 PM
We will notify you of your paired mentee/mentor by Friday, September 13th @ 11:59 PM.

If you have any questions, feel free to find Audrey Yee or Stella Schneckenburger on Facebook or shoot us an email at mssu.mentorship@gmail.com