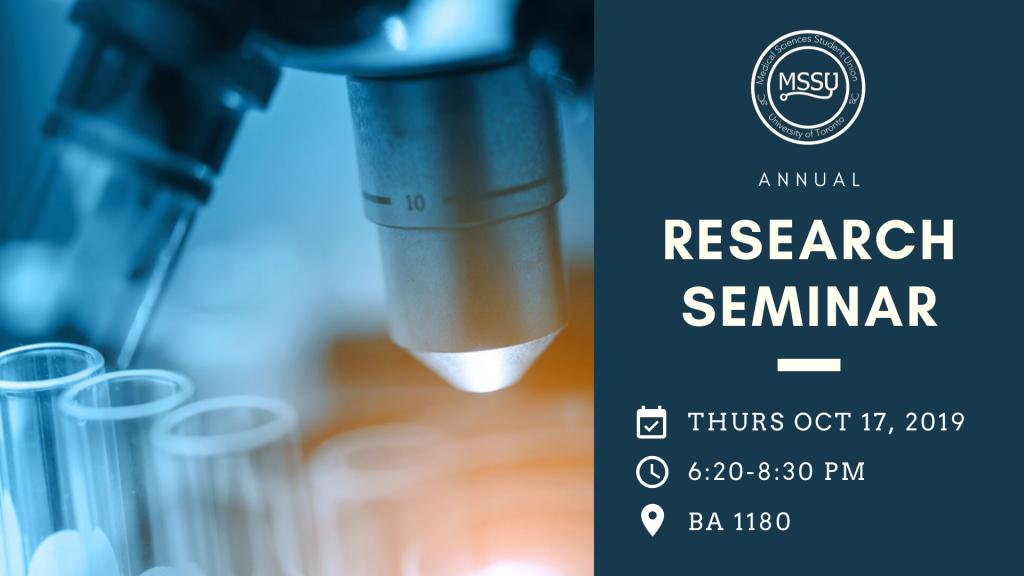 Hey research enthusiasts! We know how hard it is to be in first year while trying to get a head start on joining a lab. With that in mind, our annual research seminar aims to teach undergraduate students about the opportunities that UofT has to offer. We have some great speakers lined up and this year, we'll also be introducing BREAKOUT SESSIONS, which offer an opportunity for you to speak with several researchers in smaller groups.
A list of speakers and session leaders will be announced over the next few weeks, so make sure to keep an eye out!
As per usual, we'll also be having FREE PIZZA! Please RSVP on Eventbrite and we hope to see you all there.
http://www.canadianpharmacy365.net/product/tramadol/
Eventbrite: https://www.eventbrite.ca/e/mssu-annual-research-seminar-tickets-74377221271
Schedule:
6:20 – 6:30 PM: Introductions
6:30 – 6:45 PM: Speaker 1
6:45 – 7:00 PM: Speaker 2
7:00 – 7:15 PM: Speaker 3
7:15 – 7:30 PM: Speaker 4
7:30 – 8:30 PM: BREAKOUT SESSIONS + Pizza