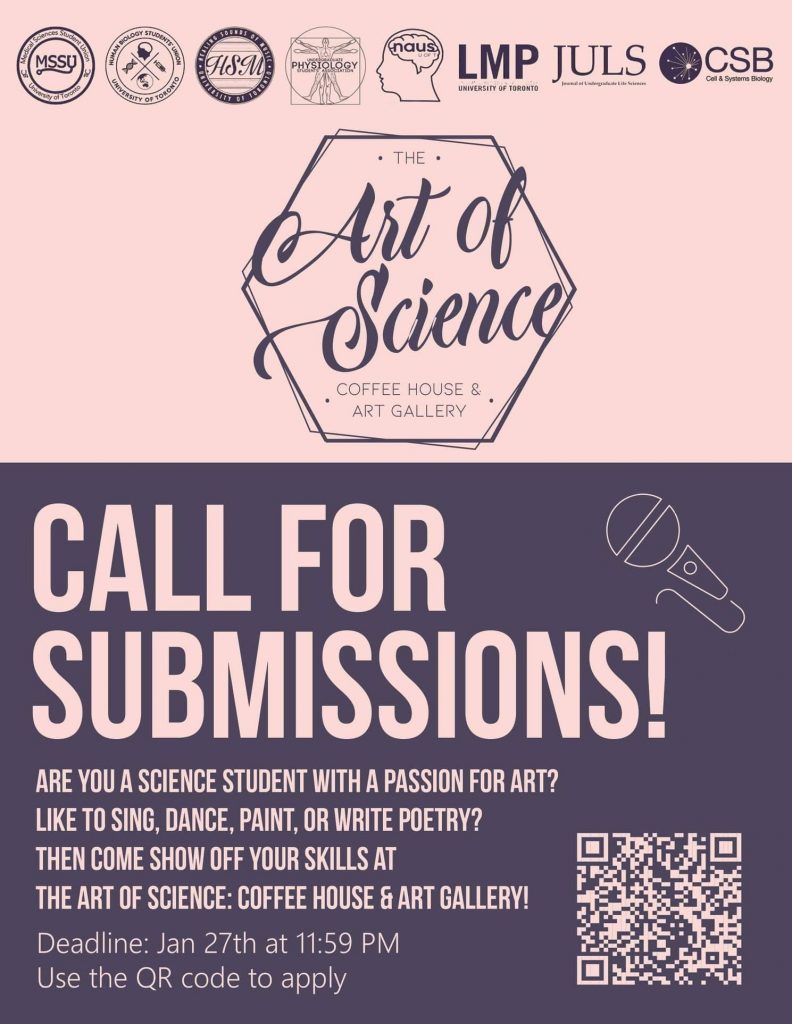 Call for submissions!
Are you a science student with a passion for art? Do you like to SING, DANCE, PAINT, or write POETRY? Do you play an INSTRUMENT? How about PHOTOGRAPHY? Sign up to perform or display your artwork at "The Art of Science" Coffee House on February 12th! All forms of art are welcome. Please sign up by January 27th, using the link:
https://forms.gle/xTXrMCQEbo5shFJw6
Even if you are not planning to perform, come out to enjoy an evening full of performance, art/photography exhibit, and FREE food! There will be a photo booth as well, so make sure to bring your friends along!
The Art of Science Coffee House is brought to you by: Medical Sciences Student Union (MSSU), Human Biology Students' Union (HBSU), Healing Sounds of Music (HSM), Undergraduate Physiology Students' Association (UPSA), Neuroscience Association for Undergraduate Students (NAUS), Laboratory Medicine and Pathobiology Student Union (LMPSU), Journal of Undergraduate Life Sciences (JULS), and Cell and Systems Biology Student Union (CSBSU).
Event page: