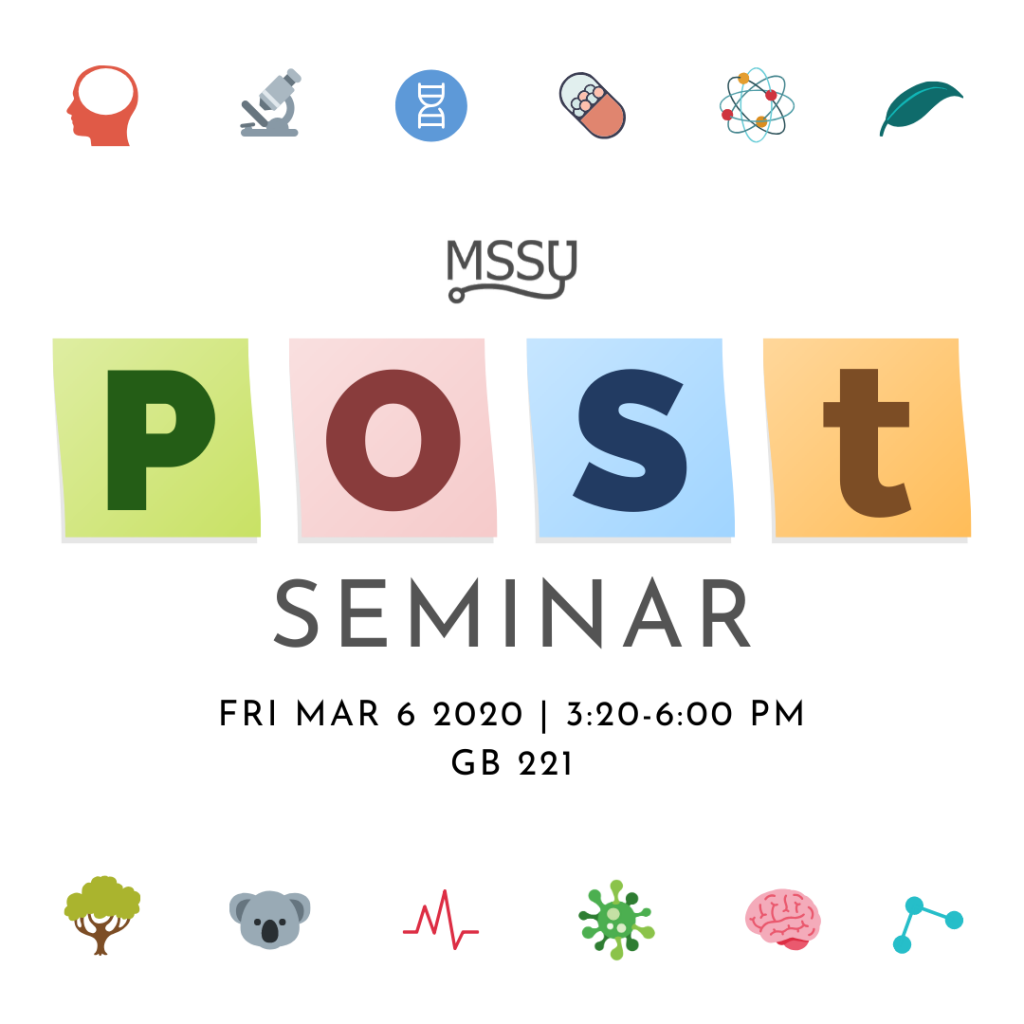 Still thinking about which Major, Minor, or Specialist you want to apply for? Come out to MSSU's Annual Subject POSt Seminar on March 6th to learn about some of the program options that are available to you! Faculty members from various departments will be there to give you an overview of their programs and answer all your burning questions!
Students who attend the seminar will also receive a "Guide to Subject POSt" booklet, in which you will find more information on Subject POSt application process, as well as student stories/experiences in various life science disciplines.
A list of attending departments and speakers will be announced throughout February on our Facebook and Instagram pages, so stay tuned!
As usual, FREE PIZZA will be served ?
Please RSVP by clicking "Going" on Facebook!
We look forward to seeing you all there ?